The Team
Our team (of 15) brings over 200 combined years of industry, Agency, and consulting experience in orphan drug and advanced therapy regulations and development. Made up of entirely Ph.D./MD/MS-level scientists, clinical experts, senior regulatory strategists, and operational and publishing experts, backed by all the passion in the world, our team continues to lead programs to success.
"We have gone to great lengths and continue our efforts to bring senior talent together so we can serve our purpose. That coupled with an ideal client experience, ultimately keeps the team unified and consistent, and the client coming back." ~ Chris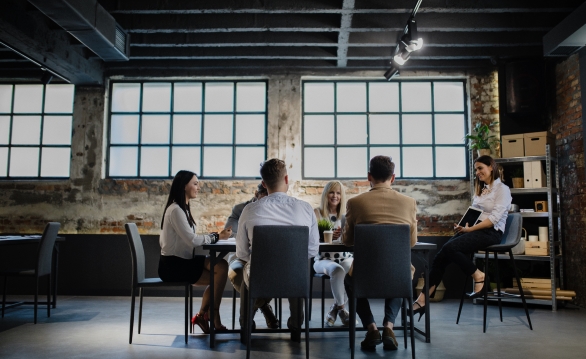 The Client
Our Clients are those looking for strategic and operational support; someone who can be eyes-on and hands-on their program as and when needed; someone to help them navigate this complex regulatory pathway, and help them to decide when and how to submit their orphan drug designations, applications for expedited programs, and interact with the Agencies.
"Our clients hire us to incorporate data from the smallest of populations coupled with novel therapies into the purest blend of science, regulations, patient care, and corporate objectives. We help them to maneuver the product through the regulatory framework, steering the data into a regulatory position that is poised to accelerate into marketing as early as possible. They trust our team, as we continue to work fast and hard to ensure their success." ~ Sabrina
The Founders
Over the past 7 years under the leadership of Co-founders Sabrina Mogle and Chris Novashinski, RareMoon has supported more than 60 Sponsors, successfully lead hundreds of projects to completion, and worked on well over 75 unique assets including 45 unique gene therapy programs.
Sabrina has a total of 19 years of industry experience (the latter 9 focusing exclusively on orphan drugs), acting as interim head of regulatory at east coast orphan drug gene therapy biotech companies, managing over 60 nonclinical and regulatory projects for small biotech and pharma partners, and initially trained under the ex-Director of the Office of Orphan Products, Dr. Tim Cote. She has a comprehension of the unique nature of orphan drug regulations, a passion for serving small pharma and biotech companies, and a thorough understanding of their challenges and needs. Sabrina has a B.S in Molecular Biology from the University of Pittsburgh and has held Scientific, Corporate Development and Business Development, Management and Director roles before founding RareMoon.
Chris brings over 25 years of experience in international business, global team building, executive management, and project management experience to RareMoon. Having played key roles in two fortune 500 companies in start-up phase, Chris brings the direct experience and ability needed to build an organization, and drive a team combined with in-house experts and global collaborators, to success. He believes dedicated approach to team building and project management results in an environment where everyone shares in the success and progress and provides a platform that allows the experts to focus on what is essential - seeing therapies through the regulatory framework that are intended to change the lives of people.
Truth in Numbers
With a 100% success rate, RareMoon is the leading US-based rare disease regulatory service firm. With nearly 100 years of combined experience, our team of experts specialize in both the EMA and FDA orphan regulations.
Innovative Approaches
---
I am very impressed with RMC's high quality and innovative approaches on regulatory strategies and their commitment to drug development for rare and orphan diseases. Thank you very much for the excellent results through our collaborations and it has been a great pleasure to work with the RMC team. - SKS
Mission-Focused
---
The RareMoon team brings exemplary regulatory insights, experience and a mission-focused collaborative approach to managing and navigating innovative treatments for rare diseases. - MJA