Regulatory Operations
How are we different from other regulatory operations firms?
We use a cross-functional "eyes on - hands-on" approach. The same senior-level regulatory scientists who strategize, also author and review every document we produce. This approach harmonizes your strategy and enhances the knowledge of knowing when and how to interact, with a global perspective in mind.
We write, review and/or submit.
FDA
Orphan-Drug Designation
Investigational New Drug (IND)
Regenerative Medicine Advanced Therapy Designations
Fast Track Designations
Breakthrough Therapy Designations
Rare Pediatric Disease Designations*
Neglected Tropical Disease Designations*
Medical Countermeasure Priority Review Vouchers
Annual Reports
*Subsequent Priority Review Vouchers
EMA
Orphan-Drug Designation
Priority Medicines (P.R.I.M.E.)
Pediatric Investigation Plans (PIP)
ATMP Classifications
Scientific Advice at every stage in development
Protocol Assistance at every stage in development
Early Interactions including Pre-submission Meetings
Early Interactions for Pediatric Medicines
IMPDs
Clinical Trial Applications
Innovation Passport (UK, MHRA)
Small and Medium-sized Enterprise (SME) Status
We plan, formulate questions, write, review, and/or submit.
FDA
Type A, B, C Meetings
Early Interactions including INTERACT Meetings
Post Breakthrough Designation Multidisciplinary Packages
Meetings with OOPD
Regulatory Project Management & Submissions
US Representation
EMA
Early interaction meetings / Pre-submission
Pre-CTA / Scientific Advice / Protocol Assistance at every stage
Briefing Meeting with the Innovation Task Force (ITF)
Prepare, publish/submit via required portals and gateways
EU Representation
GMO applications
Post-PRIME Meetings
Achievements (2016-2022)
FDA & EMA ODDs, Rare Pediatric Disease Designations154%

Expedited Program Designations23%

Agency Meetings50%

Pediatric Investigation Plans14%
Regulatory Strategy & Drug Development
We help clients unlock value by engaging effectively with regulators.
As you seek investment, we create strategic drug development and regulatory plans that support your conversations and align milestones.
Based on client objectives, we help prioritize, define and accomplish regulatory milestones by offering strategic and full operational support. We impress upon our clients how working collaboratively with regulators will allow for organization and preparation for nonclinical, clinical and regulatory strategy.
We maneuver products through the regulatory framework, piloting the program into a position that is poised to accelerate into marketing as early as possible. Your success is our success and we go to work for it.
Deliverables Include
Preparation and representation for EMA and FDA engagement
ODD Feasibility Assessments
Feasibility Assessments for expedited program applications
Strategic Review of applications
EMA/FDA Regulatory Positioning
Nonclinical Development support
CMC review and support (including IMPD and Module 3)
Epidemiology Forecasts
State-of-art Benchmark Analysis
Our team combined, possess comprehensive knowledge of orphan drug development and a wealth of regulatory strategy from the hundreds of global agency interactions and work on successful orphan programs. Our sole focus in orphan drugs maintains our resourceful mindset and requires us to always consider novel strategies..
Medical Writing
Medical Writers compile, write, and edit deliverables covering all phases of research for submission to regulatory agencies.
A key task of the Medical Writer is to be sure that all deliverables are in accordance with regulations, standards, and guidelines. The regulatory documents the team prepares must meet ICH, GLPs, and GCPs guidelines, a writing style guide, and often a company or client template.
This combined with comprehensive literature searches to enhance and provide background are delivered with all RareMoon's deliverables.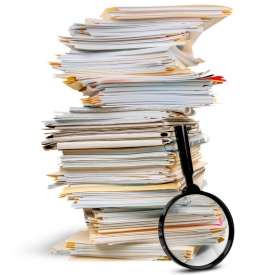 We write, review, and QC.
Investigator's Brochures
Document remediation
Nonclinical study reports
Annual ODD Reports
Annual IND & CTA Reports
eCDT report preparation and management
Clinical Study Reports
Study protocols
Patient Profiles
Risk/benefit analysis
Integrated summaries from raw data
To accomplish the primary goal of communicating information in clear, concise and compliant writing, medical writers perform many tasks.
eCTD Submissions & Publishing
RareMoon is well equipped with the expertise to create any XML file for submission to FDA, EMA and other regulatory authorities.
Of note, the FDA has officially transitioned to XML based files for specific information including INDs & IND Amendments. The EMA is also implementing and improving ways to apply for designations, and interact with the various committees within the Agency.
eCTD
eCTD submission publishing
Electronic report-level publishing
SPL, ACA's, FAERS and more
Paper to eCTD conversion
Submission review/viewing
Electronic submission to EMA
Submission to most Authorities outside the USA
Lifecycle Maintenance
Scanning (creation of electronic documents from paper)
Regulatory consulting and operations
Ops
Tasks related to eCTD and Lifecycle management
Critical input on document structure & granularity
Interpretation of regulatory guidelines (US and non US)