Our clients are those currently seeking support in navigating the landscape of gene therapies.
Having spent 90% of our efforts on gene and cell therapies in the past two years, together with our partners and fellow regulators we have navigated the regulatory agencies and overcome challenges faced supporting:
25 gene therapy companies
43 unique gene therapy products at various stages, and
Completed 118 projects.
Gene therapy has and continues to expand rapidly, however, despite the promises of these advanced therapies, significant challenges have surfaced. The growth in advanced therapies and the need to engage early and often coupled with health authorities facing pandemic and workload constraints, has added additional challenges in the development and advancement of gene therapies.
RareMoon has recruited five new advanced therapy experts in 2021 with expertise in CMC, nonclinical, and clinical disciplines to advise and help our clients avoid and/or overcome these challenges. With our deep experience in this space, our clients are continuing to seek strategic and operational support from RareMoon and to advance their assets into the clinic and to registrational trials.
We are helping our clients unlock value by engaging early and effectively with Regulators.
Early interactions to discuss target populations and development plans
INTERACT meetings with the Office of Tissues and Advanced Therapies
Early Scientific Advice meetings with the European regulators
Deliverables for Advanced Medicines
FDA and EMA Orphan Drug Designations (ODD)
Fast Track Designations
Regenerative Medicines Advanced Therapy Designations (RMAT)
Breakthrough Therapy Designation
Post-BTD and RMAT Meetings (Type B)
OTAT INTERACT Meetings
Type B Meetings including pIND, EOP1, EOP2
PRIME Designations
Meetings with Innovation Task Force (ITF), Committee for Advanced Therapies (CAT)
Scientific Advice/Protocol Assistance meetings with European health authorities including EMA and member states
Given over 50% of rare diseases affect children, focusing exclusively on orphan drug development, with a large portion of our programs being gene therapies for rare genetic and pediatric diseases, our senior clinical and regulatory experts have naturally provided knowledgeable and focused resources to these programs.
All drugs, especially gene therapy products, present risk; a first in human clinical trial in pediatric patients represents more than a minor increase over minimal risk, therefore demonstration of Prospect of Direct Benefit is required. Clinical studies in adults (when possible) may be required. In some cases, these data are typically derived from multiple data sources (e.g., in vitro mechanistic studies, in vivo studies in animal disease models). Our clients value our experience, seeking advice and strategies to meet regulatory expectations.
From nonclinical development to pivotal trials, there are distinct requirements, challenges, and risks to consider in every stage of pediatric medicine development. Understanding the breadth of challenges drug manufacturers have to overcome, global agencies have put special considerations, incentives, mandates and regulations in place, as a means to aid companies in this challenging landscape.
Supported by a geneticist/pediatrician and pediatric drug development expert, we continue to offer creative strategic advice and services to our clients. Having an intimate knowledge of the complex (and global) regulations for the development of pediatric medicines is imperative, and exactly what we have to offer.
---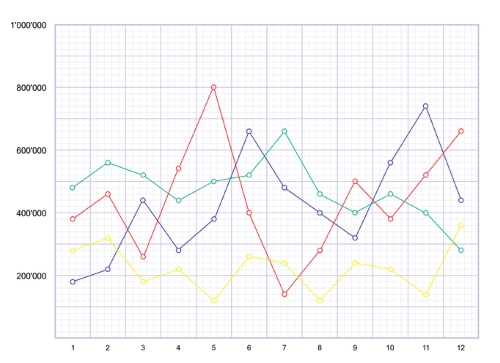 Our deliverables unique to pediatric regulations include
Strategic review, advice, preparation, and submission to FDA in accordance with regulatory timelines and requirements:

Clinical trial design and endpoint selection
Rare Pediatric Disease Designations*
*Subsequent Priority Review Vouchers

Strategic review, advice, preparation, and submission to Pediatric Committee (PDCO) in accordance with regulatory timelines and requirements:

Pediatric Investigation Plans
EU Representation
Nonclinical drug development gap analysis
Pediatric clinical study benchmark analysis
Strategic clinical and regulatory consulting

Nonclinical drug development gap analysis

Pharmacometrics

Pediatric clinical study benchmark analysis

Strategic regulatory consulting
Not all drug development programs are created equal, especially in the rare disease industry.
Understanding regulatory expectations for orphan drugs is imperative when beginning your nonclinical development plans.
What is required to prove safety and efficacy for early nonclinical programs?
What if large animal models are not developed for my rare disease?
Are expectations for orphan clinical trials different compared to traditional drugs?
These are a just a few questions Sponsors are considering as they begin mapping out development strategies.
With our comprehensive knowledge and on-going interactions with global regulatory authorities, our experts will help you as you begin to map out your nonclinical strategy, decide when and why to apply for orphan drug designation, when to approach the agenc(ies), and what package will suffice from a scientific and regulatory perspective.
Together, we understand that a well-designed orphan drug program will maximize your chances for clinical success, and that clinical success means expedited programs and accelerated approvals.
Common Deliverables
Whether you are needing technical writing assistance or strategic program review and support, we support with:
IND/NDA Gap Analysis
IND/CTA assembly and submission (United States, Europe, Australia, Canada)
Authoring of Meeting Packages for EMA/FDA Interactions
Investigator's Brochure
FDA/EMA Orphan Drug Designations
Rare Pediatric Disease Designations
Fast Track Designations
Breakthrough Therapy Designations
PRIME Designations
While your message needs to be comprehensible, it also need to be brief. Our team of regulatory scientists have the experience to comprehend data and information, and author regulatory documents, IB's, and positioning papers in a language that is effective.
A concise and focused presentation style is a challenge in preparing regulatory documents, is imperative, and allows for effective conversation with your regulators, investors and stakeholders. To achieve this, it takes smart, concise delivery backed by novel and often unconventional approaches.